Welcome to our 2nd Product Swap S'more!
Be sure to take a look at all the pictures and then enter the rafflecopter for a chance to win this product and a free product from our store!
Recently we were lucky enough to team up with Cyndie from Chalk One Up For The Teacher, for a "product swap". She is a FUN teacher from Las Vegas. We like to tease her about being a "Vegas Showgirl"! Luckily, she has a FUN sense of humor and doesn't get mad at us for teasing. (You KNOW we like to have FUN!!)
Anyway, her product was FABulous and the kids had (you guessed it)….FUN learning while using her activities. This packet was Take Me to Your Reader which is a literacy packet using space-themed activities. There is a gameboard, sentences to match pictures, word family sliders, digraph and syllable activities.
(Click on the picture below to go to Chalk One Up For The Teacher on TPT.)




The kids especially liked the sliders because of the cute pictures on the sliders. They would say, "Ooooo, I want the monster one." Or, "I want the spaceship!" They have done many word family sliders during the year but with the cute graphics, they were motivated to make ALL the words. Not only did they make the words, but they wrote them, went through and read them, and then marked through the "nonsense" words! Big bang for very little effort on my part. Here are some pictures of the kiddos at work…….
These are the word family and digraph sliders.
Showing off for the camera! Say CHEESE!
Reading the sentences and matching the pictures. After they did this, I had them write the sentences and then make up their own sentences with the pictures!
Take a look at Cyndie's blog and follow her! You'll be glad you did!!
Cyndie has been sweet enough to allow us to give this fun packet away as a gift. If you would like your very own for free, then enter the rafflecopter below. You can also enter to win a digital product of your choice from The Fun Factory.
We would like to thank Samantha over at Ms. Smarty Pants for organizing this product swap.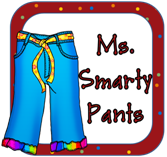 a

Rafflecopter giveaway
Where should I send your calendar?
Please enter your email address below.